All You Need to Know About Azure AD
Key Points
What is Azure AD?
What are the outstanding features of Azure AD?
Who uses Azure AD?
How does one set up a backup Azure AD connect server?
What are Azure AD licenses?
Azure Active Directory (Azure AD) is a cloud-based identity and access management service that provides a single, centralized access point for managing user identities and permits access to Azure resources. Azure AD also offers a rich set of features that can be used to secure and manage access to on-site and cloud-based resources.
This Azure AD facilitates access to your team's Microsoft 365, the Azure portal, and thousands of additional SaaS applications. In addition, Azure AD can grant entry to protected internal resources, such as your company's intranet or its own cloud-hosted apps and services.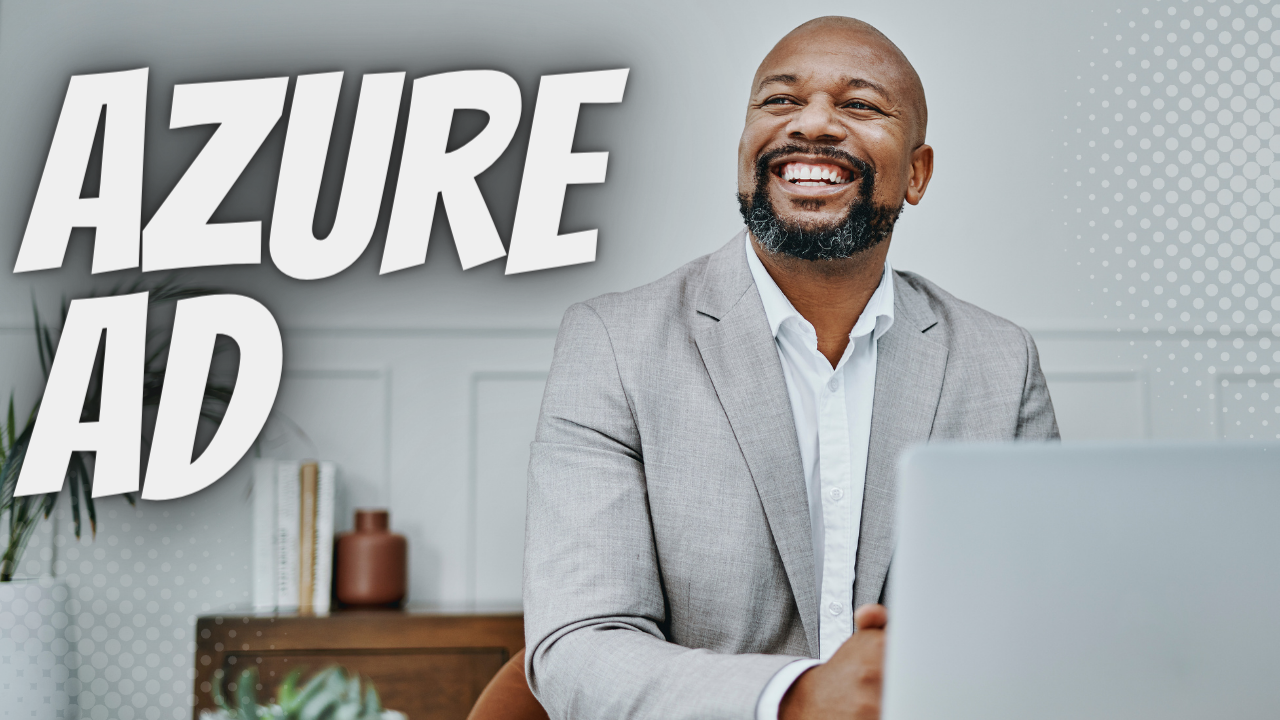 The Outstanding Features of Azure AD
Azure Active Directory provides a robust set of features that can be used to secure access to resources, including:
Multi-factor authentication: Azure Active Directory supports multi-factor authentication, which adds an additional layer of security by requiring users to provide more than one form of identification when logging in.
Conditional access: Conditional access allows administrators to set conditions that must be met before a user can access a resource.
Identity protection: Identity protection is a feature of Azure Active Directory that uses machine learning to detect suspicious activity and protect user identities.
Azure information protection: This service helps organizations protect their data from unauthorized access.
Azure AD is a valuable tool for organizations of all sizes that want to secure access to their resources. It provides a central point of control for managing access to resources, and its rich set of features helps organizations manage access to both on-premises and cloud-based resources.
Who Uses Azure AD?
Azure AD is used by organizations that want to securely store and manage their user identities in the cloud. This includes organizations that want to use Azure AD to manage on-premises resources, such as Active Directory Domain Services (AD DS) or Azure AD Domain Services. Azure AD can be used by the following categories of individuals:
IT Admins
Microsoft Azure Active Directory allows you to control user access to your apps and the data they need. With Azure Active Directory, an additional form of identification may be necessary before gaining access to any sensitive information resources.
The user provisioning process between your on-premises Windows Server Active Directory and cloud apps like Microsoft 365 can be automated with the help of Azure AD. Furthermore, Azure AD offers powerful automated features to help protect user identities and credentials and meet government requirements.
App Developers
Developers can make their apps work with the user's existing credentials by integrating Azure Active Directory as a standards-based SSO solution. Azure Active Directory also offers application programming interfaces (APIs) that may be used to build apps with a user experience tailored to an organization's specific needs.
Microsoft 365, Office 365, Azure, or Dynamics CRM Online subscribers
A paid subscription is all one needs to use Azure AD. Everyone who registers for Microsoft 365, Office 365, Azure, or Dynamics CRM Online is also an Azure AD customer. You can begin managing who has access to your synchronized cloud apps.
How to Set up a Backup Azure AD Connect Server
If you have an on-premises Active Directory environment and want to use Azure AD as your identity provider, you must set up and configure Azure AD Connect.
When you install Azure AD Connect, you specify an Azure AD tenant. This is the Azure AD directory that Azure AD Connect synchronizes with. By default, Azure AD Connect installs a single Azure AD Connect server in the Azure AD tenant you specify. This server is called the primary Azure AD Connect server.
You can configure the standby Azure AD Connect server by using the Azure AD Connect wizard or by editing the Azure AD Connect configuration file.
Here are the steps to follow:
To configure a standby Azure AD Connect server, you will need to install Azure AD Connect on the standby server and then configure it to sync with Azure AD.
Once Azure AD Connect is installed, you need to configure it to sync with Azure AD. To do this, open the Azure AD Connect tool and click the "Configure" button.
On the "Configure Synchronization" page, select the "Customize synchronization options" option and click the "Next" button.
On the "Connect to Azure AD" page, enter the credentials for a global administrator account in Azure AD and click the "Next" button.
On the "Optional Features" page, select the "Azure AD Connect Health" option and click the "Install" button.
On the "Ready to Configure" page, click the "Configure" button.
On the "Configure synchronization options" page, select the "Synchronize All Domains" option and click the "Next" button.
On the "Outgoing synchronization" page, select the "Start the synchronization process
On the "Completion" page, click the "Exit" button.
The Azure AD Connect server is now configured as a standby server.
What Are Azure AD Licenses?
It is possible to upgrade your Azure Active Directory deployment by purchasing a Premium P1 or Premium P2 license. The premium licenses for Microsoft's Azure Active Directory supplement your current open directory service. The licenses you've acquired will provide your mobile users with secure access, improved monitoring, and more thorough reporting on security.
Azure Active Directory Free
This license allows for single sign-on for services like Azure, Microsoft 365, and many SaaS alternatives; user and group management, directory synchronization between the cloud and on-premises; standard reporting; password resets for cloud users.
Azure Active Directory Premium P1
One of P1's best features is its ability to provide hybrid users with access to both on-premises and cloud resources, expanding the use of the service beyond its free tier. By utilizing cloud write-back features and advanced administration tools like dynamic groups and self-service group management, in addition to Microsoft Identity Manager, your on-premises users can reset their own passwords.
Azure Active Directory Premium P2
In addition to the features found in the Free and P1 tiers, the P2 tier adds Privileged Identity Management, which allows you to find, restrict, and monitor administrators and their access to resources, and provide just-in-time access when it's needed, as well as Azure Active Directory Identity Protection, which enables risk-based Conditional Access to your apps and critical company data.
"Pay as You Go" Feature Licenses
Azure Active Directory Business-to-Customer, among other optional features, can be licensed separately (B2C). Using business-to-consumer methods can help you offer identity and access control solutions for apps that end up being used by consumers.
In conclusion, Azure AD is a comprehensive identity and access management solution that provides single sign-on (SSO), role-based access control, and directory integration with on-premises Active Directory and other identity management systems. Azure AD provides a robust foundation for identity management in the cloud and helps organizations securely connect to Azure services and other cloud-based resources.