If you are in a startup company or run a small business, the simplest software update can easily cause anxiety for you and your group of employees. Everyone has experienced the update that causes glitches and hiccups that can disrupt the workflow.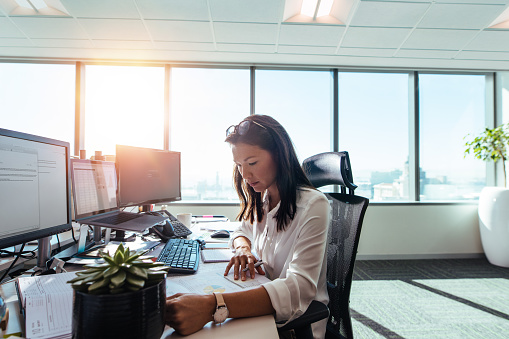 With that said, why should you upgrade to Windows 10? Is it worth the hassle? Let's look at the reasons why upgrading to Windows 10 will benefit you and your team in the long run.
10 Reasons Why You Should Upgrade to Windows 10
One of the major advantages Mac has had over Windows for years is the speed at which they start up when the power button is pushed. Windows 10 has a feature called Fast Startup. How it works is when you shut down your computer, rather than just placing everything in RAM, Windows will save an image of your loaded kernel and drivers in what Microsoft calls the hiberfile. The next time the system boots up, it just reloads this file, making it boot abundantly faster.
For Windows 10, Microsoft has created an updated version of the Start menu that includes the familiarity of the classic menu from older versions along with parts of the Start screen that they introduced with Windows 8.
In this newest version, you will see a left rail with buttons to access different settings and locations. On the right, there are Live Tiles, which will light up to keep you up to date.
The ability to be able to talk and interact with your technology hands-free is liberating and can also be exciting. Not only can you instruct Cortana to play music or jot down notes for you, Cortana will remind you to pick up needed items using your Android iPhone and Windows Phone. Another smart feature Cortana offers is Her Notebook, which tracks your interests, giving you information, such as when your favorite band is in town, team scores, local weather, and even traffic updates for your drive to and from work.
Apps at Your Employee's Fingertips
For those still using Windows 7, there is no way to utilize the app store. Windows 10 opens up the possibilities for your team to get software more readily to assist them with various tasks. Windows 10 makes these apps safer as well, since they now run in their own sandboxes. Utilizing social media to promote your business is easier with Windows 10 and the easy-to-use media apps, which include access at your fingertips to the following:
Photos
Videos
Calendars
Maps
Mail
Music
People
Microsoft took all of the basic features from Windows 8, but then added several new ones in Windows 10. The 2-in-1 laptops with Windows 10 allow you to have both touchpads and touchscreens in one device. Microsoft is adding the touchscreen to many desktop and laptop computers.
Windows 10 gives you the advantage of allowing pops-up notifications for messages, updates, and important news. The Microsoft Action Center shows messages from email, system updates and warnings, and messages and updates from apps. Sometimes the updates come at a time when you are absorbed in a project or task. When that happens, you can quickly dismiss the notification. Windows 10 gives you the opportunity to go back and see the entries you missed when you are not as busy.
Windows 10 comes with a brand-new browser called Microsoft Edge, which has great compatibility and speed. Tests have revealed that Edge is easier on both tablet and laptop batteries than Chrome. It is 15% more secure than Chrome as well.
Keeping Secure Boot from Windows 8, Microsoft has made it even more secure. A specific code runs immediately when your computer starts up to make it incredibly difficult to penetrate. Windows 10 makes it so there is no way around these security measures. Windows 10 also implements Device Guard which provides better security against malware.
Just like on a Mac, Windows 10 lets you open multiple windows and apps at the same time. If you are multi-tasking on a work project and personal tasks, you can easily do this with Windows 10 and the virtual desktop feature.
Windows 10 has an Xbox app that allows you to track your online friends, while also letting you stream games from the console to the PC.  Utilizing The Windows Store gives Xbox players an easy way to find and purchase games with a simplified flow between the PC and Xbox.
Wrap Up
Upgrading to Windows 10 shouldn't be stressful or difficult. Though it does take a few minutes to perform the update, you'll have access to some new and helpful features. In addition, your network security will be improved. Once you get the hang of it, you'll wonder why you waited so long to make the move.