Managed Detection and Response could be the solution businesses are looking for in a world where cybercrime is on the rise and security experts are hard to find.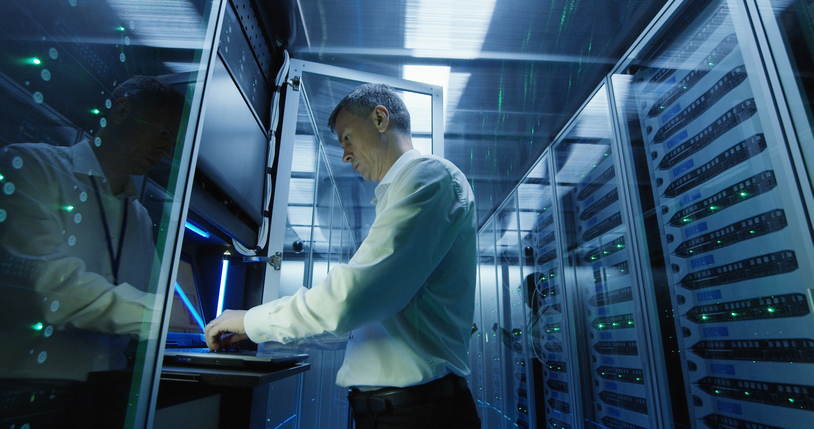 Cybersecurity is becoming much more than just a buzz word as cyberattacks on businesses increase and companies face the challenge of finding skilled cybersecurity professionals. By 2022, there could potentially be as many as 1.8 million unfilled cybersecurity jobs, a pain point for many small to medium businesses.
While cybercrime continues to threaten these very businesses, many are wondering if there is a solution to these challenges. How does a company protect significant amounts of data with limited IT and security staff? The answer comes in the form of specialized teams of security and threat analysts, or Managed Detection and Response.
Managed Detection and Response (MDR)
Similar to other Managed Service Providers, companies that specialize in MDR work to provide cybersecurity support to companies that are either lacking skills or time to manage security. What makes Managed Detection and Response unique is its comprehensive approach to dealing with threats.
MDR requires both technology and human analysis to effectively and proactively detect, remediate, and eventually eliminate cyber threats. Where other providers offer an overall software and hardware-based alert system, they are often limited in their ability to respond to, research, and diagnose the number of alerts that happen daily.
With managed detection and response, analysts sift through alerts to determine if they require action. When a response is required, they offer immediate support in resolving the issue and determining its source so that a threat of that type is less likely to occur again.
MDR also takes a proactive approach to threat detection—also called threat hunting—that helps companies determine the overall state of their cybersecurity measures. Specialized analysts are able to research why or how a threat is occurring, resulting in a more comprehensive solution. This same skill set allows them to see beyond the individual incident and understand the greater need behind your network, server, and endpoint data protection.
Improving Your Cybersecurity Defenses
While cyberattacks on big companies dominate the news headlines, it is small to medium businesses that are facing the majority of threats—and they are doing it unprepared. At least 43% of cyberattacks are directed at small businesses, but very few are prepared to deal with the onslaught. On average, these attacks cost businesses $200,000, which is more than many of them can handle.
Managed Security Services provide necessary firewall and perimeter protection for your network, and prove to be helpful in providing alerts when anomalies arise. But the amount of protection most companies need can only come in the form of a specialized and highly trained in-house security team or an MDR.
As cybercrime continues to increase, protecting more than just your company's network perimeter will be key to improving your cybersecurity defenses. Finding and outsourcing your security needs to Managed Detection and Response could be the best way forward in a world where cybersecurity is an essential part of your company's future.