What Is UEM and Cloud Security?
As technological devices continue to diversify, there is increased demand for streamlining control systems for security. According to Techopedia, Unified Endpoint Management (UEM) is a new digital system that integrates the range of devices that are available for use now, combining this wide range of software within a single organized program for increased efficiency and effectiveness.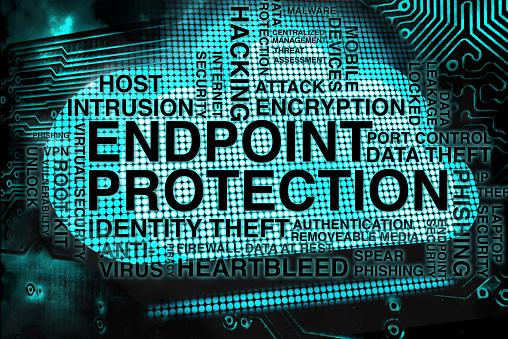 The system can, therefore, be used to improve control over computer systems used in workplaces, smartphones integrated with business systems and other "Internet of Things" (IoT) or online devices that may be used for some aspect of business or system operations. Combining all of these controls into a single system makes it more convenient for administrators to use and oversee, thereby making them safer.
With concepts such as "bring your own device" (BYOD) now in existence for increased employee convenience analogous to the introduction of "plug and play" technology in the past, there is a greater potential for attacks and thus, an increased demand for better security.
UEM systems have increased capacity to control endpoints in comparison to previous system designs and can work to have more proactive strategies in place to accomplish this. UEM practices now include security embedded within request processes, cross-functional strategies, cross-platform designs, and increased capacity to streamline cloud security. UEM can, therefore, be highly useful in helping to simplify a diverse range of security needs in the cloud.
The Origin of Cloud Computing
Cloud computing has been around for some time, and its security demands continue to diversify. According to Pianese's 2010 study, cloud computing, as the practice of using remote rather than local servers in a network hosted online to manage information, has demanded programs emphasizing control. It requires policies that provide improved information integration.
In the past, there was no system capable of integrating the range of cloud resources in existence. Therefore, system administrators were unable to experience the extent of flexibility and efficiency available with streamlined systems. The author of the study reported on his research team's efforts in assessing the significance of establishing and improving virtual distributed operating systems for cloud computing. UEM can now address these through meeting the demands for elasticity, fault tolerance, and autonomous decentralized management.
Can UEM Better Address Modern Cloud Security Demands?
As both cloud security demands and technological diversity increase, UEM can help to streamline cloud security and its growing needs. According to SecurityIntelligence, cloud computing, the diversity of technological devices, and the IoT continue to expand in both hardware and software types. This has increasingly given hackers new opportunities for exploitation. There is an ever-growing need for better security all around.
With this, it has become more difficult for business leaders and IT specialists to maintain tight security over the extent of otherwise effective new programs and efficient integrations of hardware that can be networked through a cloud. In addition to the software security demands, the technological improvements challenge the development and maintenance of relevant policies that are developed for these purposes.
Businesses generally require policies to address technological aspects before software is installed that address specific security needs. It can be challenging for businesses to keep up with the extent of new devices that are available for networking, especially when projects or outsourcing changes frequently.
UEM has been increasingly sought to address all of these demands, because it was designed to streamline old and new software and hardware capacities within an IT network, combining the entirety of endpoints. The system, therefore, allows organizations to integrate desktop systems, networked laptops, smartphones, tablet devices, and the range of users and apps (including relevant content) that potentially operate within a network into a single security system for network administrators or others supervising and securing the company technology.
Improved Productivity and Efficiency
With UEM, in addition to the increased efficiency in streamlining cloud security, organizations can experience improved productivity or output. Infrastructures previously considered complex through wide distribution can be more efficiently managed through the centralization, thereby freeing company resources to focus on output. Through this, end-user productivity can be increased as IT management costs are reduced. This approach is regarded as superior to other strategies or models focusing on disparate point solutions, as the latter involves greater demands for costs and resources amid lower levels of efficiency.
Beyond these fundamental advantages, UEM:
Uses containment technology that can better protect device information while reducing the potential for it to leak
Can better facilitate software currency though patching and updating capacities
Increases the user-friendliness of apps
Help organizations track flaws in data
Limit app and resource access
Implement streamlined organizational needs for logic, auditing, and reporting
Conclusion
According to SecurityIntelligence, over 80 percent of organizations are expected to use a form of cognitive computing or AI for these endpoint demands in the next two years. Just over half are expected to have the current UEM model as their model for centralized management.
Cheuvront explained other potentially beneficial UEM capacities include:
Containerization
Identity and access management (IAM)
Increased balance of critical functions of user productivity and corporate security
Easier enrollment
If your business needs include any of the above, then you may benefit from increased examination or integration of UEM as research and development in the area continues.