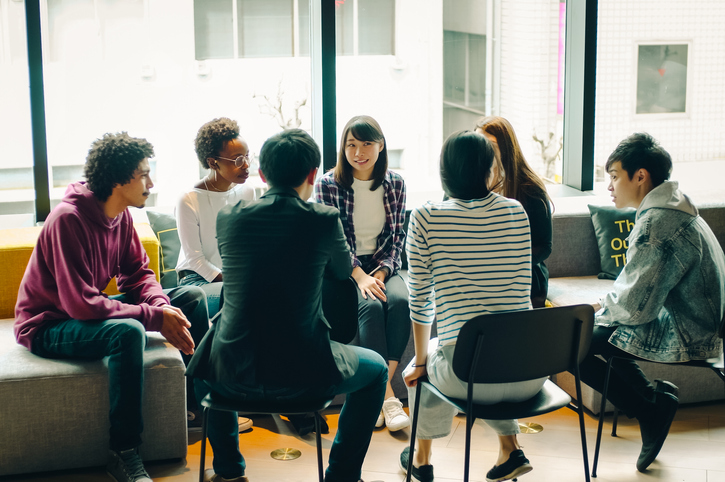 Why You Should Choose a Local IT Services Company
Learn about 6 advantages to hiring a local IT services company to support your technology needs, including knowledge of the local economy and proximity when you need support. 
Having a technology partner that understands your business, its needs and its priorities is vital. Technological advantages can differentiate your company from the competition, improve efficiency and improve the bottom line.
One oft-overlooked criterion when choosing a technology company is its location. You want a technology partner that is close to your business and can be available when you need support, guidance or advice.
Here are 6 reasons why choosing a local IT company is the right decision.
1. Faster Response Times
When there's an emergency, you need to make sure your company's networks, devices, software, data and connections are available, working and uncompromised. While technology allows many IT issues to be handled remotely, in an emergency, you may want or need in-person expertise to address the issues.
Geographical proximity is also an advantage if you'd prefer someone come on-site to provide an expert assessment.
2. Local Personnel on Your Account
Having a local account manager overseeing your account is a tremendous asset. Having an account manager and other lead staff members locally allows for more physical interactions that allow for better working relationships, strategy development and a stronger long-term relationship.
3. Knowledge of Local Business Market and Climate
By choosing a local organization to support your IT, you're partnering with a fellow member of your local business community. A local IT services provider knows the makeup of businesses in your area, the strengths and challenges of working in your community and the opportunities available due to location. If your business is in an industry that has many companies working in the same geographical area, your local IT support partner will know about the industry standards and expectations. The local IT company also will be aware of the technology infrastructure available, such as access to the Internet and Internet speed. Armed with that knowledge of the local business scene, your MSP can recommend customized solutions that fully leverage the local characteristics in which you do business.
4. Budget Advantages
Having a local It services provider can save you money. For one, you will not incur large travel costs; usually, the clock starts on onsite service time charges as soon as a tech steps out of the building. Having a long-distance MSP means more downtime for your business while waiting for a technician or consultant to arrive.
5. Same Time Zone
Having a local IT company in the same time zone as your company has an advantage. While ideally, you will partner with an MSP that provides 24-hour support, it's more convenient to have a partner that has more staff working and available during the same work hours your business is operating. That can make a big difference in terms of responsiveness and resolution time.
6. Peace of Mind
A local IT services company makes life easier on so many levels. With a business partner you can contact easily, can respond to your needs faster, understands your local economy and technical infrastructure and is a member of the same community, you will have more peace of mind. A local MSP provides more reliability and availability when you need it most.
Having a local IT services company as your strategic technology partner is a smart choice.