Data Security is Vital to Reducing Business Risk
Traditional business risk has fallen into a few different buckets with the economy and competitors being two of the major forces under consideration. The tides change, and businesses today must add some additional items to that list and one of the most important is the issue of data security.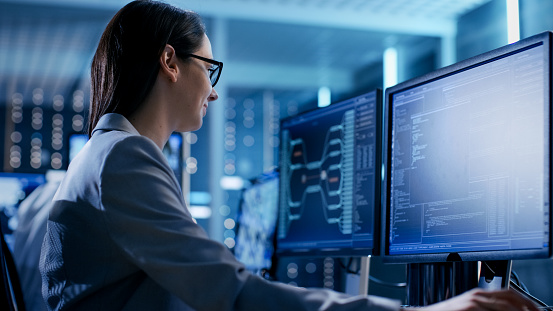 From protecting the information that is being stored within your organization to creating a positive way to support the transfer of data between your clients, your business and third-party partners, data security and compliance are becoming hot-button topics in technology and business circles. Protecting your organization from the potential multi-million dollar problems that come along with a data breach is a critical component of IT leadership in the modern world.
What Are the Dangers of Poor Data Security?
You don't have to look too closely in the world news to see the dangers inherent with poor data security: Facebook, Marriott and even Equifax are recent survivors of serious data breaches. Each time a seemingly-indestructible company falls prey to a hacker, the business world holds its collective breath to see what will happen. Unfortunately, what's happening is that these organizations are facing hundreds of millions or even billions of dollars in notification costs, lost productivity, poor consumer perception and remediation to ensure that their data stays more secure in the future. Even so, there are no guarantees that these businesses will not be hit again as they have already proven to be vulnerable from this type of attack. Major corporations are not the only ones being targeted, however. Small and mid-size businesses are also being targeted for attacks because there's a perception that they do not invest heavily enough in cybersecurity and secure infrastructure.
How Can I Improve Data Security in My Business?
Improving your business's data security often starts with an audit of your current situation. This could include where your organization stores data, the type of information that is being stored, the individuals who are able to access your data and how that access occurs, the privacy and security policies of third-party partners and the various integrations that your business systems have with sensitive data. Businesses that are storing personal information (PI) that includes first and last names, passwords or passcodes, health or financial information need to pay particular care as this type of information is extremely sought-after by hackers who are interested in selling it for top dollar on the dark web. Once an audit has been completed, it's time to start improving the security of your overall systems and storage.
Does Moving Data to the Cloud Help Improve Data Security?
Just as with many questions in technology, there isn't a cut and dried answer: it depends on the current situation with your data, the type of data that's being stored and several other factors as well. The best option is to work with a proactive IT solutions provider who has a deep understanding of data security and has helped secure other organizations that are similar in size and storage needs to yours. This allows you to leverage industry best practices to help keep your data safe and nudge you towards the right decisions both now and in the future. In general, moving to the cloud may help improve your security, especially if you have a limited number of internal IT staff members who are able to maintain your systems and data infrastructure. Cloud-based data storage and applications work together fluidly and often without the requirements for ongoing updates as these are applied at the data center level. This can take some of the pressure off of internal IT staff to provide proactive maintenance and allow these individuals to focus on improving the overall security posture of your organization.
As we enter the second half of 2019 and into 2020, CEOs and other top executives are increasing their focus on cybersecurity as a strategic initiative. This provides an added impetus for organizations to thoroughly review their data storage and use strategies and create a cohesive solution for data in transit and at rest that will help reduce the overall risk to your business. Reviewing your data security on a regular basis can help alleviate concerns about your storage procedures and ensure that your organization stays up-to-date with the latest recommendations from security professionals.