Cyber Security Statistics You Must Know to Keep Your Company Safe
Cyber threats are constantly evolving. Here are 5 critical cybersecurity threats that you need to know to develop a strong strategy to keep your company safe.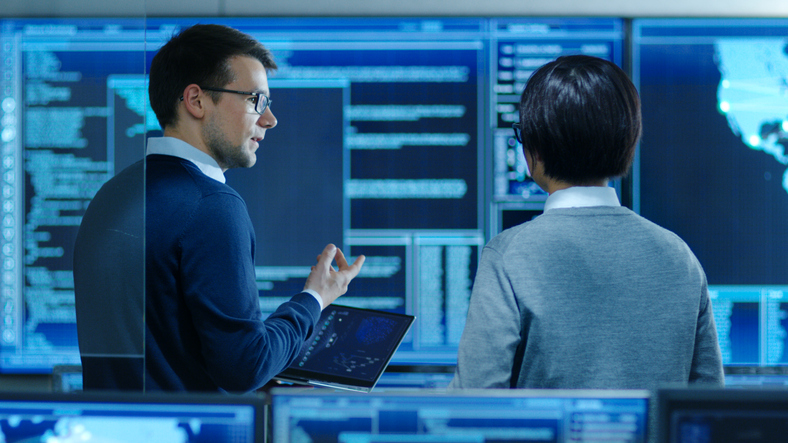 Cybersecurity is more of a struggle for businesses every single year. With the number of data, users, and systems constantly growing, there are more points of attack and a greater prize for nefarious users. This is why new threats emerge on a practically daily basis.
In order to keep yourself and your company protected from these evolving threats, you must stay updated on the latest threats and trends. To help you get a better idea of the current state of cybersecurity and why it's important to stay constantly vigilant, here are five of the most important current cybersecurity statistics:
1. New Ransomware Attacks Occur Every 14 Seconds
Ransomware attacks can be costly and put your valuable data and systems at risk. Unfortunately, experts estimate that a new ransomware attack happens every 14 seconds. That's an average of over 25 attacks per hour and 100 per day! If you aren't actively working to deter ransomware attacks, you're bound to be a target sooner rather than later.
2. Almost Half of All Cyber Attacks Target Small Businesses
Many people think of cyber attacks as something that only major corporations need to worry about. After all, they're the ones with the most valuable data. However, these businesses typically take a lot more effort to infiltrate. As a result, 43% of all cyberattacks target small businesses. These businesses are across all industries and sizes, proving that nobody is entirely safe when it comes to cyber threats.
3. Cyber Security Spending is Growing Massively
By the end of 2021, it's expected that over $1 trillion will be spent on cybersecurity globally. Unfortunately, not all of those dollars are being spent very efficiently. In order to truly combat cyber threats, you must develop an all-encompassing cybersecurity strategy. That means spending on the right technology, but also training your employees on how to identify and protect themselves from cyber threats, and how to react in the case of an emergency.
4. Data Breaches Can Take Over Six Months to Detect
On average, some companies don't even know that there has been a data breach for six months. By then, the damage has been done over and over again. This doesn't take into account the amount of time required to actually identify the root cause and resolve it.
5. Average Cost of a Cyber Attack is Massive
As attacks become more sophisticated and user data continues to grow in value, the actual cost of a cyber attack is rising rapidly. In 2019, it's now estimated to be over $1.6 million! If your business is smaller or just getting started, a single successful attack could put you out of business. There's no bigger threat facing your company today.
Clearly, developing a strategy for comprehensive cybersecurity is a task that all businesses must take special care with, no matter how big or small they are. As the digital world continues to grow in scope, the threats will continue to grow as well. Keep the cybersecurity statistics above in mind as you develop your own strategy and work to stay a step ahead of the threats and hackers.