DuckDuckGo for Mac: Privacy-Minded Browser with New Security Features
DuckDuckGo for Mac is now available with new privacy features to help keep user data safe.
These features include automatic pop-up protection, a dedicated YouTube player, email protection, and more.
DuckDuckGo for Mac is a good choice for privacy-minded users who want to protect their data from hackers and other threats.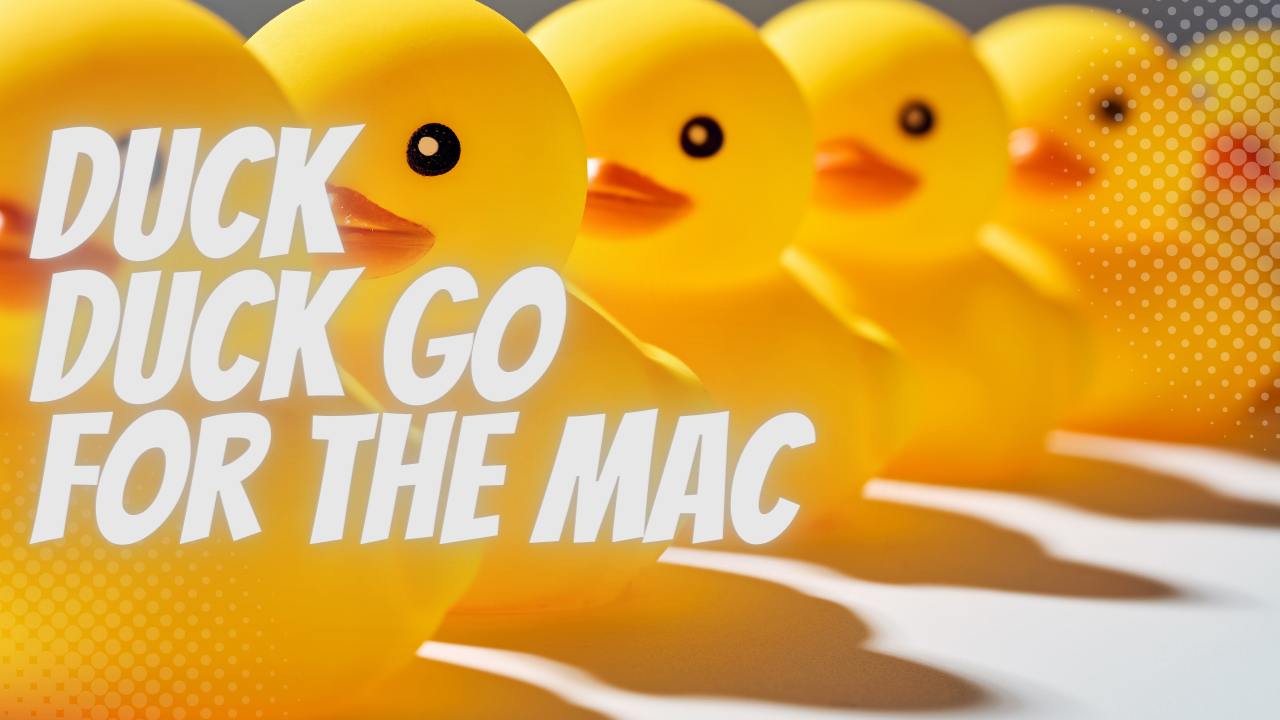 DuckDuckGo for Mac Released With New Privacy Features
With the growing concerns around online privacy and data security, DuckDuckGo has become one of the leading providers of tools to help users stay protected online. Their latest browser, which is now available in public beta, offers an array of features designed to help keep user data safe.
This includes automatic pop-up protection against unwanted advertisements and third-party trackers, as well as a dedicated player for streaming YouTube videos. Additionally, the browser incorporates automatic cookie consent handling and other privacy-focused features for a truly secure browsing experience.
Whether you're looking for increased security or just want to take advantage of DuckDuckGo's many useful features, this browser is an excellent choice.
What Are the New Privacy Features, and How Do They Work?
Users deserve privacy each time they go online, which is why DuckDuckGo offers robust security tools designed to keep your data safe and private. Incognito Mode on other browsers is designed to block tracking and keep your browsing private, but it does not have the same level of protection as DuckDuckGo for Mac. With the new privacy features, you can browse safely and confidently online, knowing that your data is protected and secure.
Let's take a look at some of the key privacy features of DuckDuckGo for Mac and how they work to protect your data.
Password Management
Passwords are some of the most sensitive data that we store online, and it's not uncommon for these to be stolen or compromised by hackers. The DuckDuckGo browser includes built-in password management tools that allow you to safely and securely store your passwords in an encrypted vault. An integration with Bitwarden allows you to securely store and manage all of your passwords, making it easy to access them when needed.
Automated Pop-Up Blocker
We've all experienced the annoyance of unwanted pop-ups and advertising trackers that slow down our browsing and collect data about our online activity. The DuckDuckGo browser includes an automated pop-up blocker that scans each site you visit to identify and remove advertising trackers, helping to keep your browsing experience fast and private.
Streaming YouTube Videos
While streaming videos from YouTube is convenient, it can also pose a serious privacy risk. The DuckDuckGo browser includes a dedicated YouTube component that allows you to stream videos without sharing any personal information. This not only helps keep your browsing experience private and secure but also helps to protect your data from advertisers and other third parties that track activity on YouTube.
Email Protection
With over 70 percent of people preferring email as their main method of communication, email has become an important part of our daily lives. However, this also means that your email is at risk of being compromised by hackers and other cybercriminals. The DuckDuckGo browser includes integrated email protection features that help to protect your emails from data breaches, as well as built-in encryption for added security.
Cookie Pop-Up Manager
Cookies are commonly used to track online activity and build a profile of your browsing habits. The DuckDuckGo browser includes a cookie pop-up manager that allows you to control the types of cookies that are stored on your device. With this feature, you can easily opt out of tracking cookies and protect your privacy online.
Fire Button
Your browsing history can reveal a lot about your personal preferences, interests, and even medical conditions. The Fire Button on DuckDuckGo for Mac allows you to quickly and easily clear your browsing history and delete stored cookies to help protect your online privacy.
Smarter Encryption Technology
Encryption is one of the most important tools for protecting your online data, but it can also be difficult to navigate and understand. The new privacy features in DuckDuckGo for Mac use smarter encryption technology that makes it easier to stay safe and secure online. When a user accesses an unencrypted website, DuckDuckGo automatically redirects them to an encrypted version, helping to keep data safe and secure at all times.
Why Is DuckDuckGo for Mac a Good Choice for Privacy-Minded Users?
In the digital age, privacy has never been more important. There are daily risks of having our personal data stolen by hackers, and there are always companies tracking our every move. Some things that you may think are private, like your search history, may land in the hands of third parties.
You may be surprised to learn that your personal data is being tracked and sold. Several companies use sophisticated algorithms to collect and analyze our information, often without our knowledge or consent.
Cybercriminals are constantly on the lookout for opportunities to steal our data, which they can then use to commit identity theft and other crimes. They may hack into our email accounts, social media profiles, or bank accounts to gain access to sensitive information like passwords and financial details.
Video streaming services are also constantly collecting data about our viewing habits. This data may be sold to advertisers, who can use it to create targeted ads that are likely to be more appealing to us.
Users who value privacy know that it's not easy to find a browser that does everything you need. Enter DuckDuckGo. DuckDuckGo for Mac comes equipped with advanced security features to help keep your data safe from hackers and other threats. In addition, it has powerful tools that help you avoid websites that track your activity or bombard you with ads.
In a world where it feels like someone is always watching and listening, DuckDuckGo for Mac is the ultimate tool for protecting your privacy online. Whether you're searching the web, shopping online, or streaming videos and music, this browser has everything you need to keep your data safe and your browsing history private.